The McCleary School District will be receiving $10,000 to extend their STEM classes, while the district covering Grays Harbor will see an additional $34,000.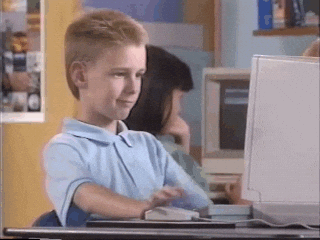 Schools across the state will split almost $1 million in grants for Science, Technology, Engineering, and Math (STEM) education.
According to the Office of Superintendent of Public Instruction, these funds were awarded as a way to specifically improve access to computer science and related educational programs in Washington.
The grants allow districts, schools, and nonprofits to:
train teachers;
provide and upgrade technology; and
expand access to girls, students from underrepresented populations, and communities who have historically been underserved.
"More students and educators will have access to cutting-edge technology with this funding," said Superintendent of Public Instruction Chris Reykdal. "This investment is key to our vision of supporting all students, including those who have historically not been as involved in computer science education as some of their peers. These kids will now have the tools needed to engage with the industries of the future—many of which are based right here, in Washington state. Congratulations to the grantees."
The Washington State Legislature made $1 million available for computer science education grant funding through OSPI in 2017.
State grant funds must be matched equally by private sources, which will serve as a way to effectivly double the total grant amounts.
Washington's Computer Science K–12 Learning Standards must be used in the implementation of the projects.
These standards ensure that historically underrepresented groups, girls, students who are low-income, and students of color, are given an opportunity to engage in computer science.
This year's grants were awarded to the following:
| | |
| --- | --- |
| Academy for Precision Learning | $61,000 |
| Auburn School District | 35,000 |
| Cascade School District | 17,500 |
| Chehalis School District | 19,000 |
| Colfax High School | 5,000 |
| Eatonville School District | 40,000 |
| Edmonds School District | 59,000 |
| ESD 101 | 190,000 |
| ESD 112 | 22,000 |
| ESD 113 | 34,000 |
| ESD 121 | 98,000 |
| Gates Secondary School | 5,400 |
| Lake Chelan School District | 45,000 |
| McCleary School District | 10,000 |
| Nespelem School District | 17,500 |
| Ocosta School District | 2,000 |
| Peninsula School District | 78,000 |
| Snoqualmie Valley School District | 56,000 |
| Tacoma School District | 33,000 |
| TechBridge Girls | 49,000 |
| Vancouver School District | 5,000 |
| Wahkiakum School District | 24,000 |
| Walla Walla School District | 40,000 |
| Washington High School | 5,400 |
| WSU-Tri-Cities | 49,000 |
By Nevit Dilmen (Own work) [GFDL or CC-BY-SA-3.0], via Wikimedia Commons